IBOC Welcomes Dr. Wes Waddle As Our New Student Liaison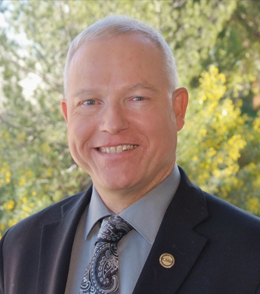 Independent Baptist Online College is excited to add Dr. Wes Waddle to the administration as our Student Liaison.
Dr. Waddle was born and raised in Marion, Ohio.  He was born again as a sophomore in high school.  Two years later he was elected as the president of the youth group of his church.  
In 1978, Brother Waddle went to Hyles-Anderson College where he was employed by the First Baptist Church as an electrician at the bus barn.  In 1979, he became a member of the bass section of the choir of the First Baptist Church where he served for twenty years.  After graduating from Hyles-Anderson College, Brother Waddle served as a deacon of the First Baptist Church for thirteen years.  During some of these years he worked for Bank One in Merrillville, Indiana, as a professional in the mortgage department.  Dr. Jack Hyles has sent many a church member, staff member, and evangelist to him for counseling.
Dr. Waddle received his B.S. Degree in Secondary Education from Hyles-Anderson College in 1986.  He later received his Master of Theology and Doctorate in Religious Studies.  
He has been teaching several years now for IBOC and we're excited to have him in his new position as Student Liaison.